Run your payroll 5x faster
Digital HR management in the modern era
Run payroll without mistakes
Pakistan's tax laws are always up-to-date.
Use employee phone as attendance device
Blockchain technology provides data protection.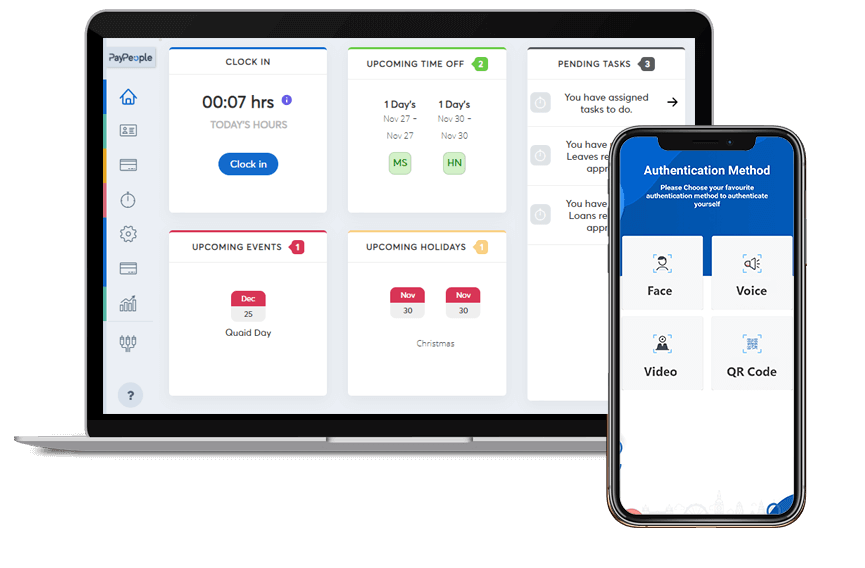 PayPeople manages the payroll for over 1,800 businesses in Pakistan
Manage time, talent, performance, and culture in one platform

Online Payroll
Easiest payroll in Pakistan. Experience PayPeople with single-click payroll processing

Safer Workplace
Integration with Thermal Devices. Mobile App with Facial Attendance

Innovative Attendance
Manage Attendance of Employees by Video, Face, Voice, QR after Covid-19
Introducing the most advanced facial and voice recognition technology
Use employee phone for authentication & attendance
The most competitive pricing, so you can concentrate on your growth
You have a dedicated support team
Do I need to install any software?
Who will keep Payroll Rules of Pakistan updated in PayPeople Software?
Do I need to enter my Credit Card details to sign up?